The Pinnacle extended its corporate social responsibility (CSR) programs to the training of underprivileged children in surfing through the Philippine Surfing Spots (PSS), one of the recipients of the 2021 Facebook Community Accelerator Program.
The program offers training, mentorship, and funding for initiatives to extend the impact of the selected communities. Through this partnership, The Pinnacle and PSS provided free surf training programs in the provinces of Zambales, Quezon, and Surigao del Norte.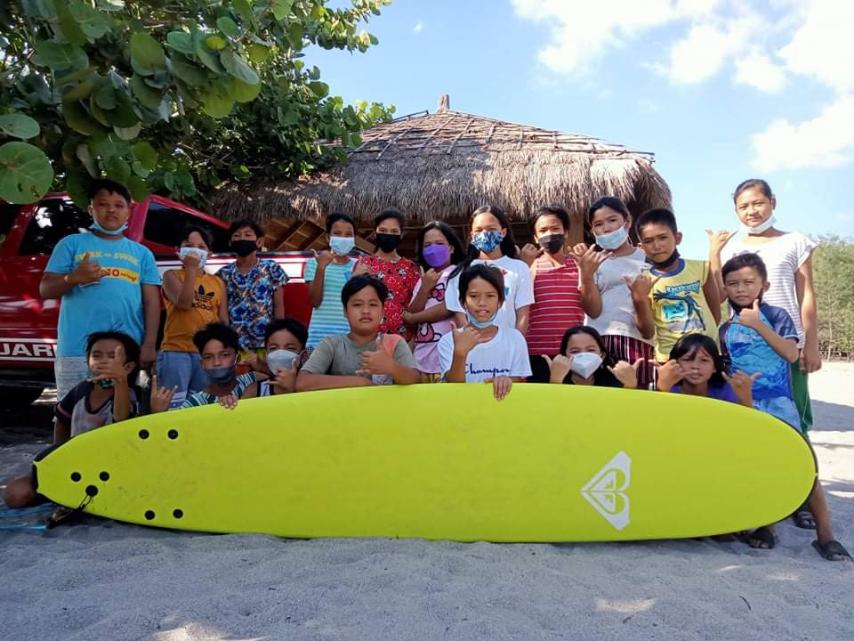 The Pinnacle is also among the sponsors of national surfer Vea Estrallado in the 2021 World Surfing Games in El Salvador last May. The continuing efforts of The Pinnacle and PSS hope to accommodate more children and provide them with opportunities to develop their skills especially now that surfing was recognized as an Olympic sport.
The PSS is one of the nine Facebook communities that were selected for the prestigious Community Accelerator program.
The Philippine groups included Home Buddies, Bounce Back PH Official, Pig Producers Group, and Mobile Chess Club Philippines. Queer Safe Spaces (Family RoTin), Scoliosis Philippines Support Group, Bike Scouts Philippines, and Phonetography also qualified for the program.
They were selected from 13,000 applicants from all around the globe. Facebook will award over USD 7M in funding to 131 Accelerator participants to support initiatives for various communities.
The PSS was organized to open opportunities for children interested in surfing. They train kids in surfing and foster their sense of responsibility in protecting the seas, oceans, and marine life.
The 5,000 members help conduct a series of community activities, such as weekly coastal cleanup, mangrove tree planting activities, surf training for children, safety awareness programs, and more.